My friend
Maria
does what she calls a
"happy list"
on her blog from time-to-time.
It's a great way to focus on the positive, and snap out of the "wallowing."
I can also share pictures I take but might otherwise never share! :)
So here is my happy list for this week: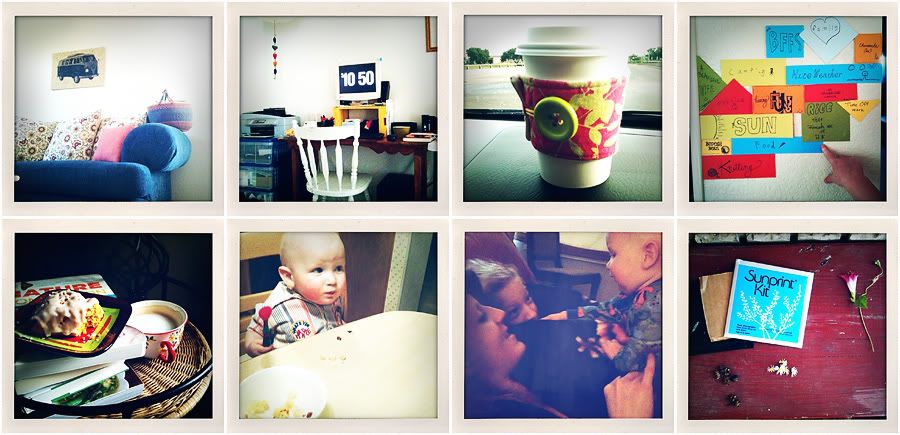 1. groovy
artwork
that we bought locally 2. cool
screensaver
3. coffee *you knew that would make the list, right?! ;)* 4. our
thankful tree
*the little hand in this image makes it even more awesome!* 5.
pumpkin scones
on a cold day 6. This little cutie sitting like a big boy at the table for dinner, eating what we eat. 7. snuggled in bed with my loves on a Saturday morning 8. making
"art"
with My Girl.
So tell me...what is making you happy lately?