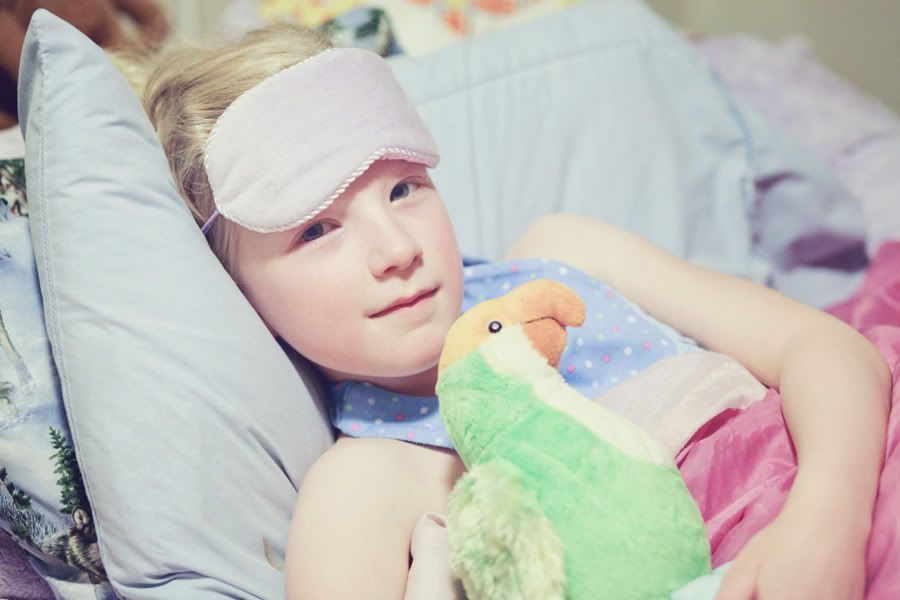 This morning I had the amazing privilege of snuggling with this little girl. We lazed about talking about the baby coming in 3 months time...how cozy and warm the bed was. It's rainy and cold here this week. Perfect weather for snuggling. She is excited to meet her baby brother.
Baby brother was participating in the snuggling just as a brother would...by wiggling around a LOT! G. got to feel him for the first time. She was so amazed, and kept saying "aw..."
When we finally got out of bed, we discovered we had laid there for 30 minutes, just talking about the baby...She said to me "That was a good chat!"
So sweet...I love this girl to death, and just know she is going to be the BEST big sister!
Our lazy morning continued with homemade waffles, and hot chocolate for her, and coffee for me...What a great start to the day!
P.S. She really does wear a sleep mask to bed...every night! Living in the land of the midnight sun!