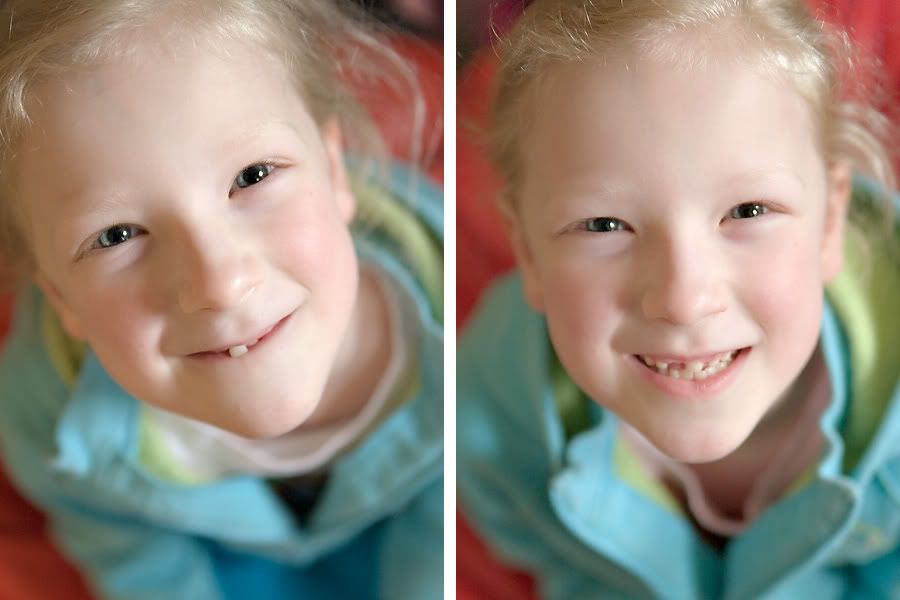 G. lost her second tooth Sunday night...well actually Mommy and her pulled it out.
It had been "hanging" around for weeks.
For almost a week straight we would work on it every night before bed.
Finally after much drama and the tooth being twisted completely around she and I gave it a good tug and Viola!
Total time elapsed: 1 hour! So glad it's out!