We had our 20 week ultrasound yesterday. Baby is healthy, active and...a BOY!!!
We are all pretty excited! David especially! He got his boy!
I have had a feeling it was a boy for sometime...and come on, I knit
blue booties
!
It HAD to be a boy! ha!
☺
I was still a bit surprised when the lady announced "BOY!" The video below is really awesome! I've watched it about ten times now!
☺
We got some really good pictures too!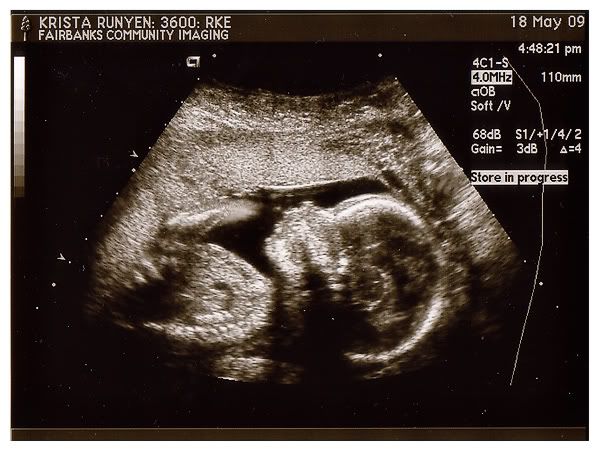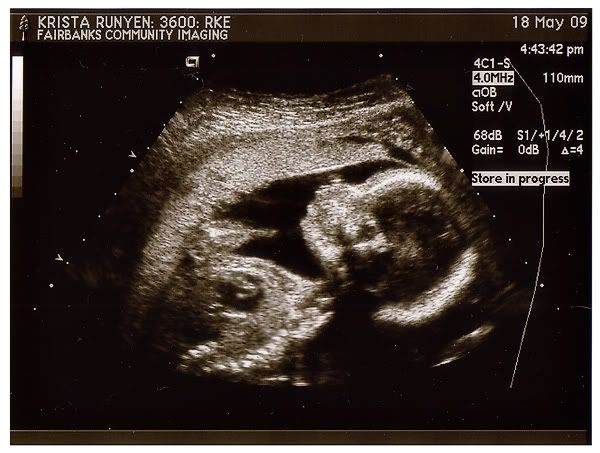 I will be posting a 20 week "belly shot" soon. I am waiting on some maternity clothes to come in!

☺