Can't think of a clever title...
☺
So my grand plans fell through yesterday when a wave of fatigue and nausea came over me. Seems my morning sickness has turned to afternoon sickness... I felt so tired and run down...postponed my grocery shopping. It was a miracle I even made dinner, I really need to go shopping..Any takers on that chore? The list is complete and ready to go! ha!
G. was able to go outside on our patio for a little while for some fresh air. She found her sidewalk chalk and created this little mural on the patio...my little hippie...takes after Mama.
☺
David went to the store to get milk for me, since I was in no mood to go out anywhere, and picked up a few extra goodies as well.
☺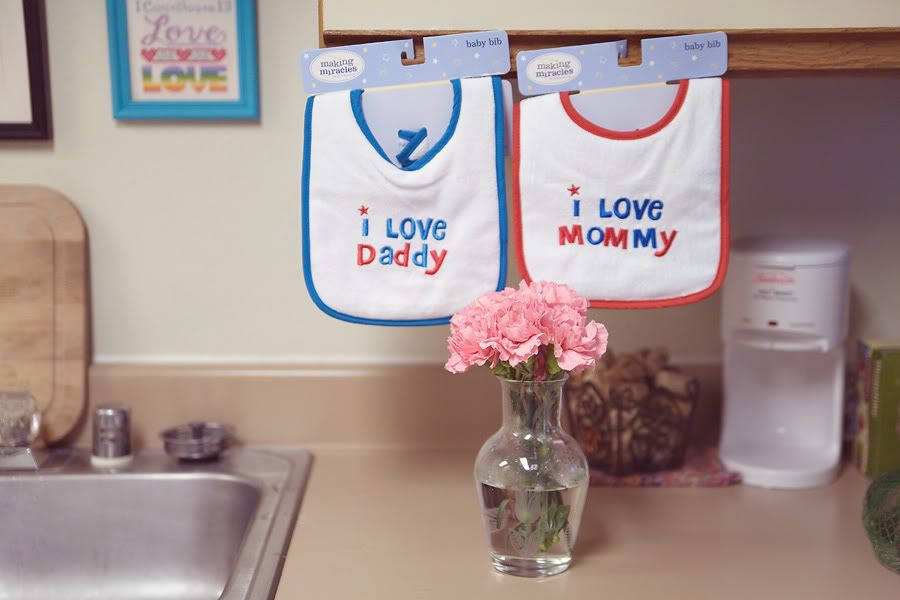 These are the first items David has purchased for our little one. So sweet. The flowers are for the cranky Mama! ha!
My
sister
left a comment on yesterday's post asking for a link to the compost information that was under my coffee mug...For the benefit of all 3 of you that read this darn thing, (hee! hee!) here is the link:
Decorate a Compost Bin
there are a couple of good links in that article. And here is a link to the project G. and I are still going to attempt...we have a ton of empty egg cartons!
Egg Carton Buggy Mobile
The whole site has a lot of neat projects. I've bookmarked it for future reference. Enjoy! I'm off to drag my sick little girl and my tired body to the grocery store!