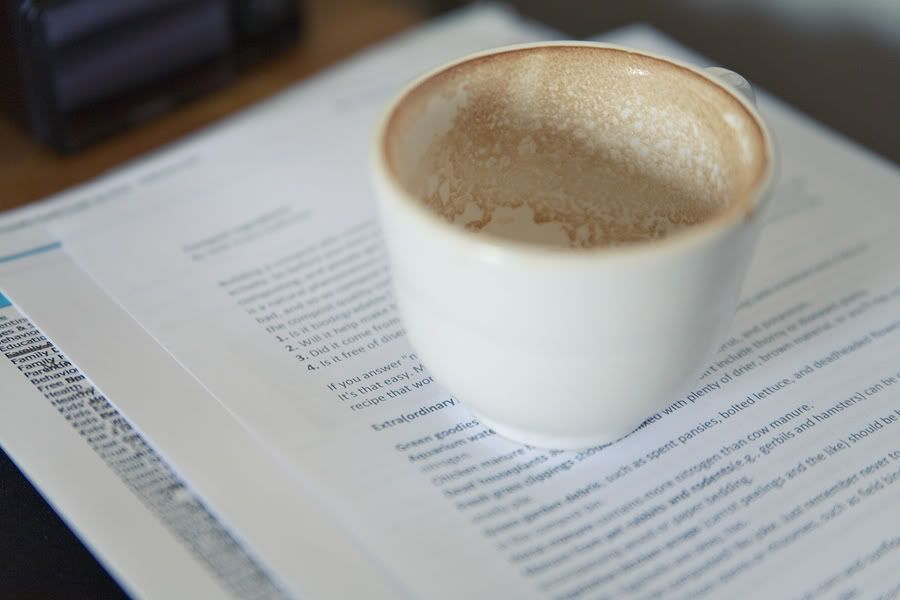 Underneath that empty coffee cup are Earth Day ideas I printed off yesterday. (compost ingredients is the very first page underneath the cup.)
I have grand plans for this afternoon and will share if they come to fruition.
☺

But for now, the grocery list is begging to be completed, and shopping must be done! bleh...
I also have a project I've been working on that I hope to share with you later this week.