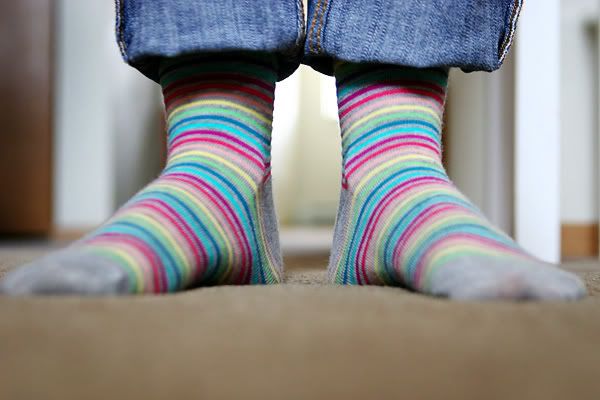 A really random photo...but yesterday with the fresh snow and gloomy skies I needed a lift!
I pulled out my bright colored socks, (a pair I have received from a "funky sock exchange)
and a bright colored shirt...seemed to do the trick!

Gwyneth has her first swimming lesson tonight. She is super excited!