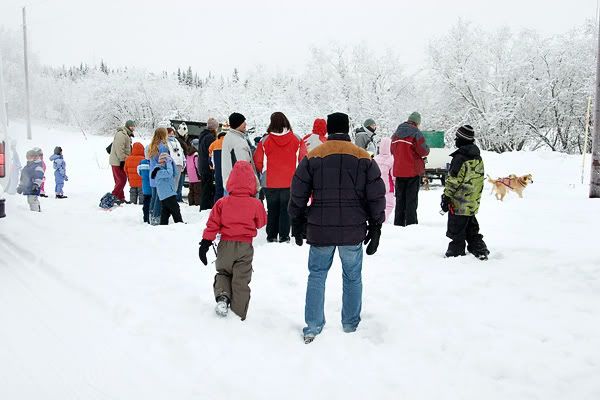 No matter how much we may hate the bitter cold of winter, and wish for summer almost daily, this is what makes it all worth it!
The base here has a program called K-9s for Kids. It is a day of dog sledding that provides a way for kids to experience the thrill of racing their own team of dogs.The first hour was a classroom instruction on dog mushing and what it takes to have your own dog mushing team. Gwyneth learned what it takes to be a Jr. Sprint musher. The next two hours all the kids in the group each had a turn driving a two-dog team over a .5 mile course.
All by themselves! There was a snow machine in front, sort of leading the dogs, but other than that it was all the dogs and the kids!
Gwyneth learned the different commands for the dogs.
go: "HIKE!"
stop: "Whoa!"
turn right: "Gee!"
turn left: "Haw!"
She said it was "AWESOME!"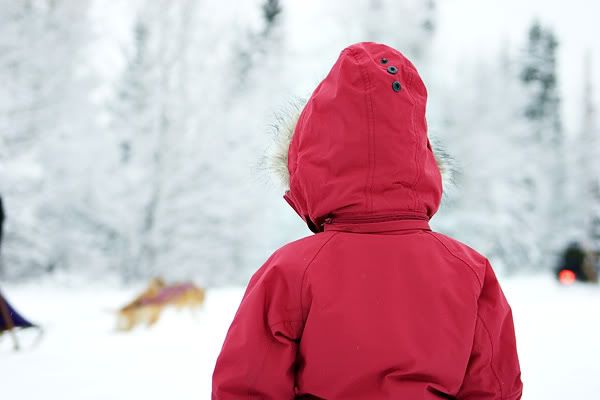 Waiting her turn. She was one of the last to go. They wanted to tire out the dogs by letting some of the bigger kids go first, that way when the smaller kids drove the team they would be easier to control.
It was about -5° while we were out there. We kept the truck running and the heater on high and kept sitting in there to warm up every few minutes.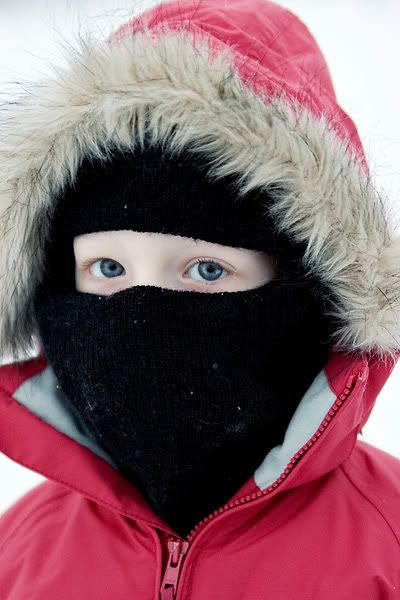 At -5° it is absolutely necessary to cover any skin that would be exposed! It feels like a million tiny needles pricking your skin without covering. I remember from
last year
!
Gwyneth later told us that goggles would have been good too. We'll remember next time.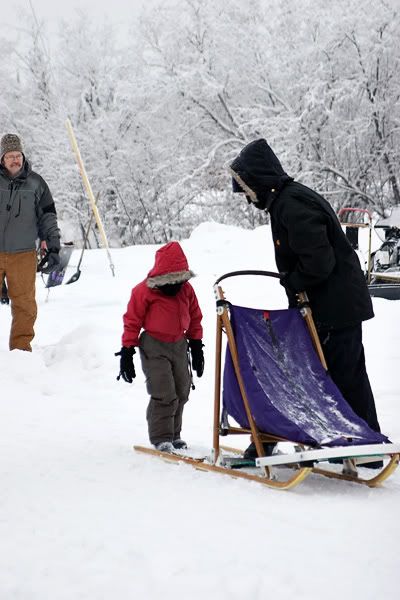 She's up!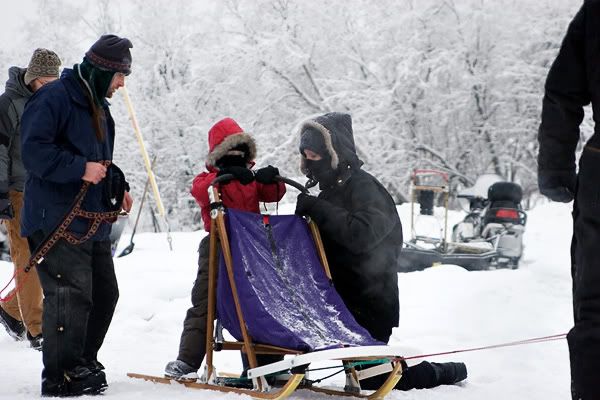 A few last minute instructions...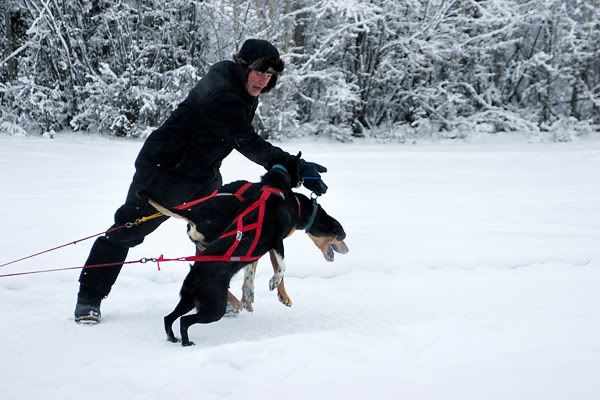 And they're off!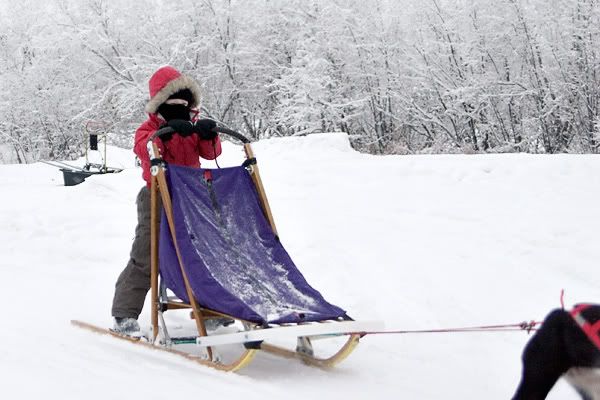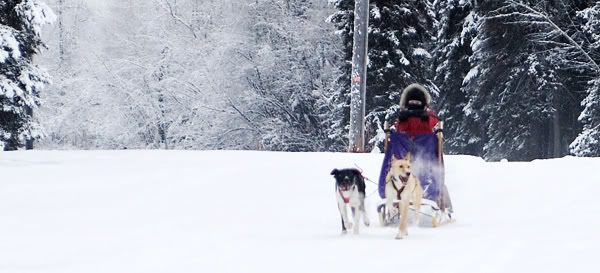 She made it!
Here's a little video clip of her coming in:


Yes, that's me in the corner of the frame taking pictures. It was so cold outside, my camera battery died! Right at the end! So the last picture I included is cropped and zoomed in a little!

Up next: Gwyneth's first time ice skating! (And Daddy & Mommy's first time back on skates in YEARS!)