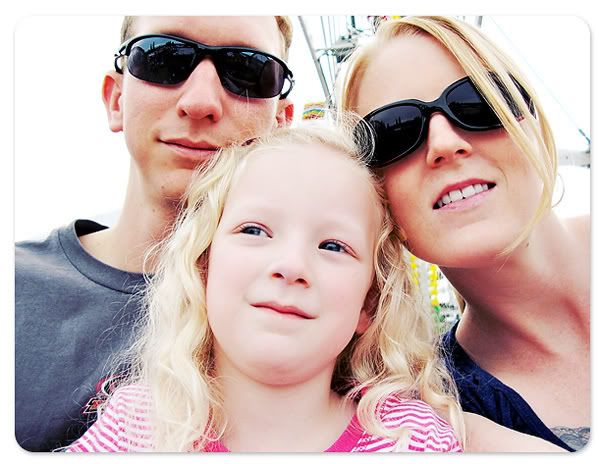 We look like her bodyguards or something. I love G.'s expression and how she is looking away! We're on the ferris wheel that I had a panic attack on! I am so afraid of heights now in my old age! I think it was the fact that there was only a bar across our laps, and we had to sit at the top while others de-boarded! I was holding on for dear life. White knuckles and all! I took this picture after we were a safe distance from the ground and I could actually peel my hands off the bar!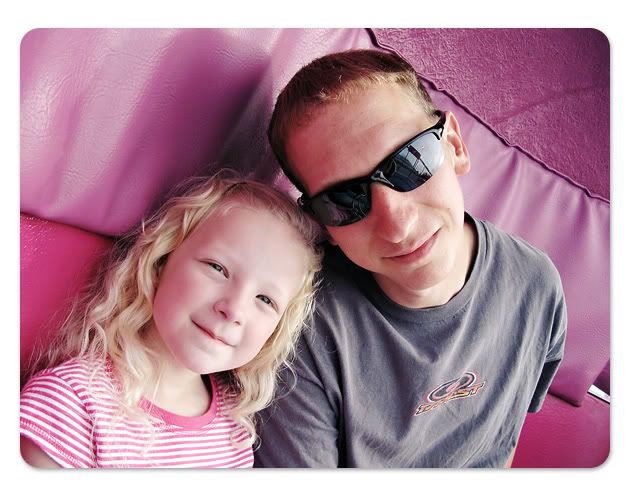 On the tilt-a-whirl that made daddy sick.
hee
hee
(not really, he was just done with the twirly rides after that!)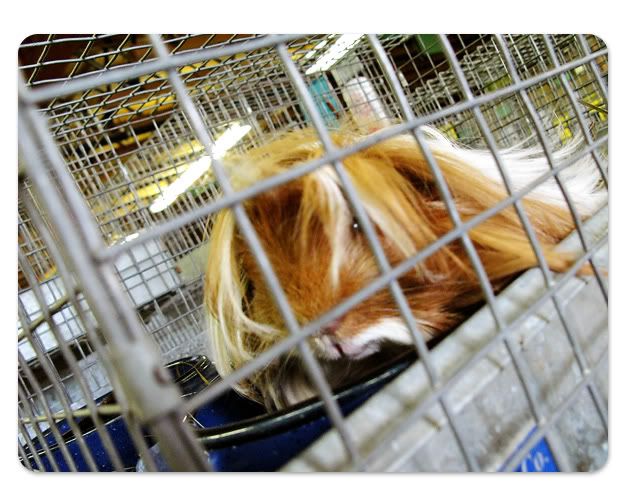 This little guy was too cute not to take a picture! He's a guinea pig, but they called him
cavies
. David and I both looked at each other and said "What's a
cavy
?"
Ohh
...that's their "real name!"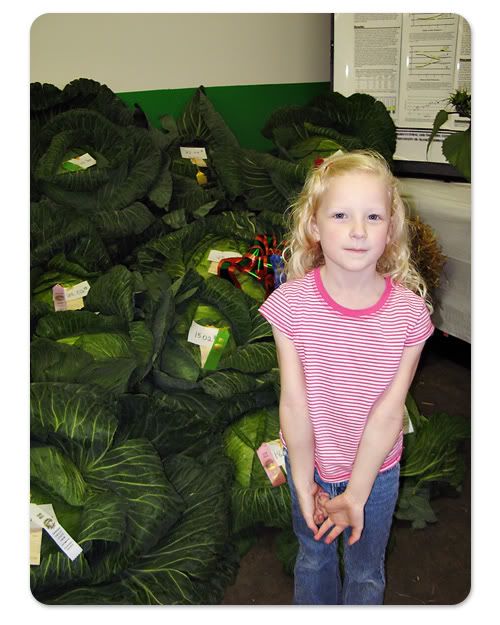 Gwyneth is standing near the winning cabbage that weighed as much as her! (Surprisingly it didn't smell bad in there...now the livestock arena...that's a different story!)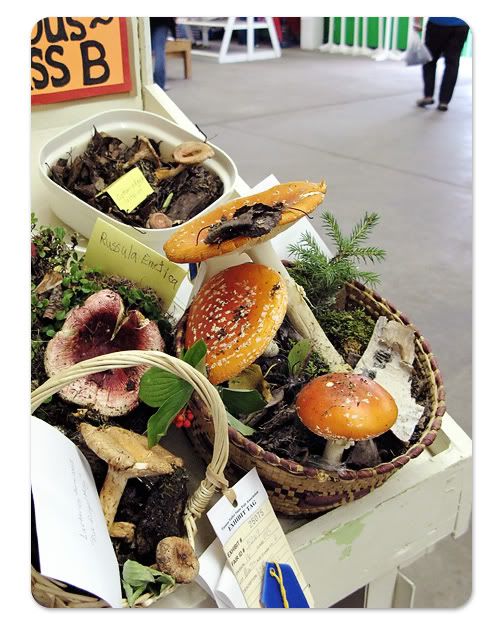 Awesome wild mushrooms that would most likely kill you if you ate one!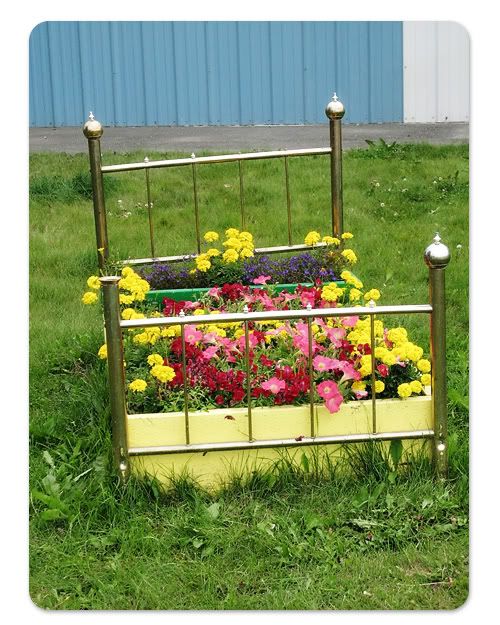 Cutest little "flower bed" I have ever seen!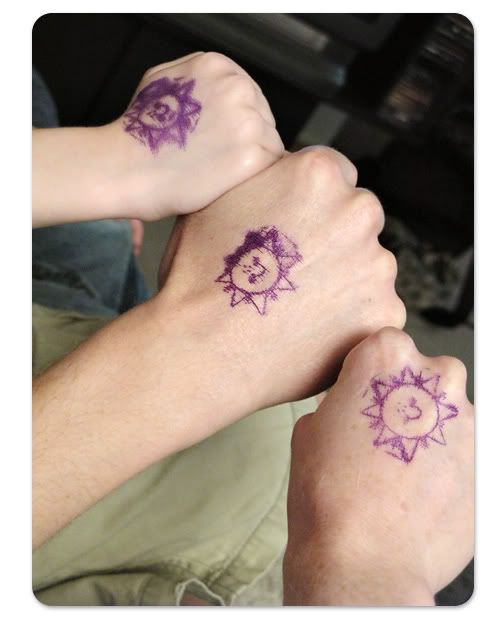 Our entrance stamps. You can see them all around town right now.
"I know where you've been!"