I can't believe I forgot these two!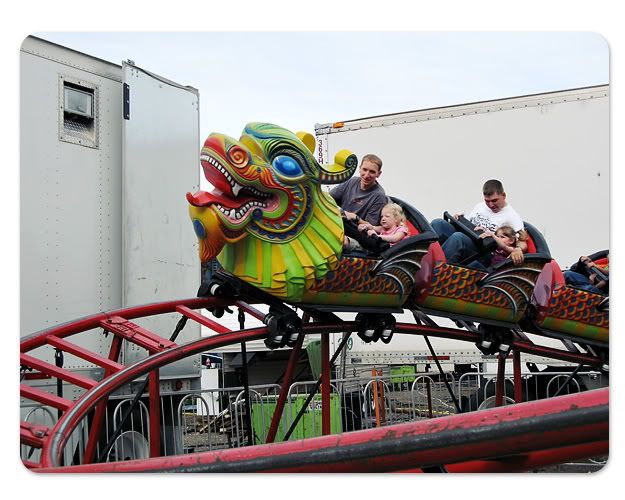 She doesn't look like she's having a good time eh? Afterwards she said she loved it though!?
I love both our expressions in this one! This ride was the best! I have a bruise on my right elbow from her squishing me! ha! The very reason I was on the outside, can you imagine how I would have squished her! whew!