Day two was fairly relaxed...no agenda as it should be with little ones. We started the day with donuts and playtime at the beach house...

then we threw on our beach clothes sans-showers and hit the sand and waves...
after we had all gotten a little sun, and worked up quite an appetite, we satisfied our hungry tummies with some food from
Fins Grill and Icehouse.
We
had
to visit this restaurant. ;)
After lunch I wasn't feeling to well (too much sun I think) and Baby Boy needed a nap, so we headed back to the beach house to get cleaned up and rest a bit.
Later on we headed to a cute
coffee shop
(you knew I would find one right?!) for some coffee, free Wi-Fi, and gelato! YUM!
That evening the beach was calling to us, so we went
back again
for a stroll in the fading evening light...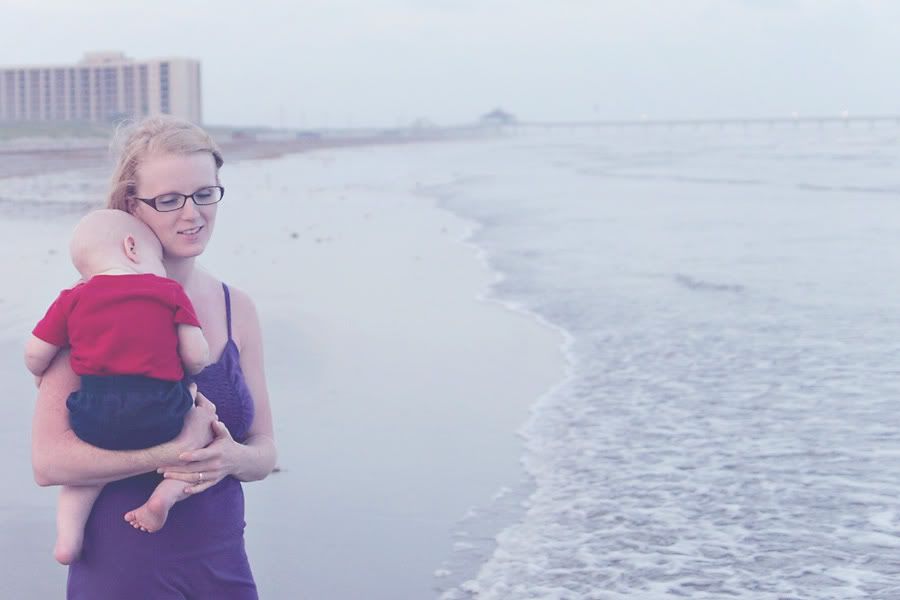 After the light faded, we headed back to the beach house for something My Girl had been anticipating all day...
A NIGHT SWIM!
I put Baby Boy to bed, while My Girl and her Daddy took a swim in the dark.