his love for books that is...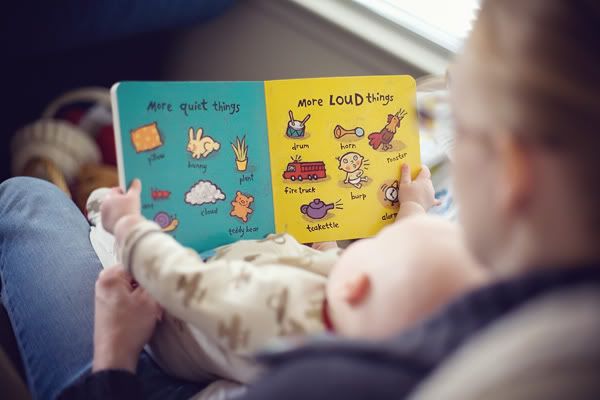 and most of our mornings of late. I just had
the.most.horrible
night of sleep in a long time. Baby boy was up almost every hour wanting to nurse, and then wide awake at 5:30AM crying until 6:30AM. whew! I am too old for this!