after a much better night of sleep, I am appreciating a beautiful sunny day, my kids at the breakfast table,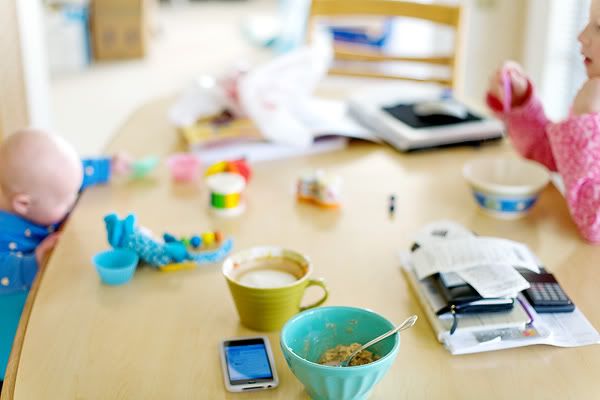 and a hubby who got to come home early AGAIN! (like before I even had a chance to start laundry, early!)
Life is Good...
p.s. pay no attention to the messy table... Doesn't everyone enjoy eating breakfast with their bill book nearby?! ha!