I don't know why, but I had a feeling I wouldn't be able to actually get a 40 week belly shot...those feelings were obviously wrong seeing as TODAY I am 40 weeks 5 days pregnant! (just look at the ticker to the left!) ahhh! We're trying to be patient...he's not THAT late. I know everyone here is anxious to hold him!
My Mom has been here almost three weeks now! We're praying he makes an appearance this weekend!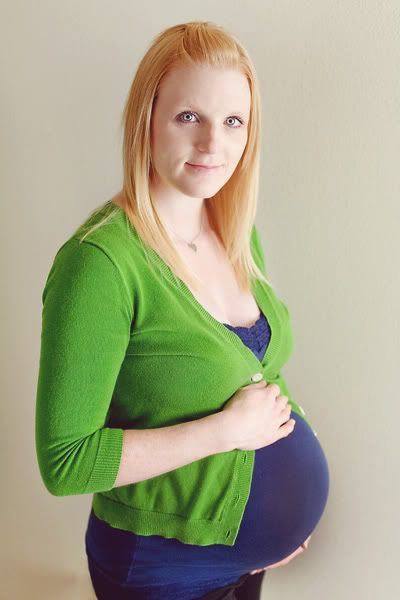 At 40 weeks pregnant, it's important not to lose your sense of humor! I'm trying really hard to be positive!
Hopefully the next post will be all about our little guy's arrival! :)