So I shared in a
previous post
that I had a mini-nesting session a while back. The pictures that follow my babbling display the results...
We live in a three bedroom townhome. The extra bedroom has been the computer/scrapbook room for a while now. It's also the "catch-all" room. There really was no way, without a MAJOR purge, that we were going to be able to put baby in there if we were not moving. We
are
moving, and are hoping to find a place to live that will accommodate our need for space. Until then, baby will be rooming in with us.
That said...my Mom is still coming to practically live with us soon. (She is staying a WHOLE six weeks!!! I'm so excited!) So we needed to provide space for her. She is insistent that she doesn't need much, but being who I am I am trying to provide her comfortable accommodations. :)
Her and G. will be sharing a room, but Mom will get G.'s big full sized bed. We are planning to get a twin sized bed to stick mostly in the closet. We'll see if that works...
G. has had her old changing table in her room all her life. :) It's been great for storage.
I am re-using that for baby boy. I cannot remember how we got it into her closet here when we first moved in...I believe it may have been put together
inside
the closet. It was kind of tricky to get out...and I was doing this all by myself...six months pregnant! I pulled out my
pretty pink tool bag
, and David's power drill and went to work. I removed the closet doors, and moved the changing table out. I moved some storage drawers from my scrapbook table in and created a nice little reading nook. A couple lanterns, and her favorite wall hangings completed the nook.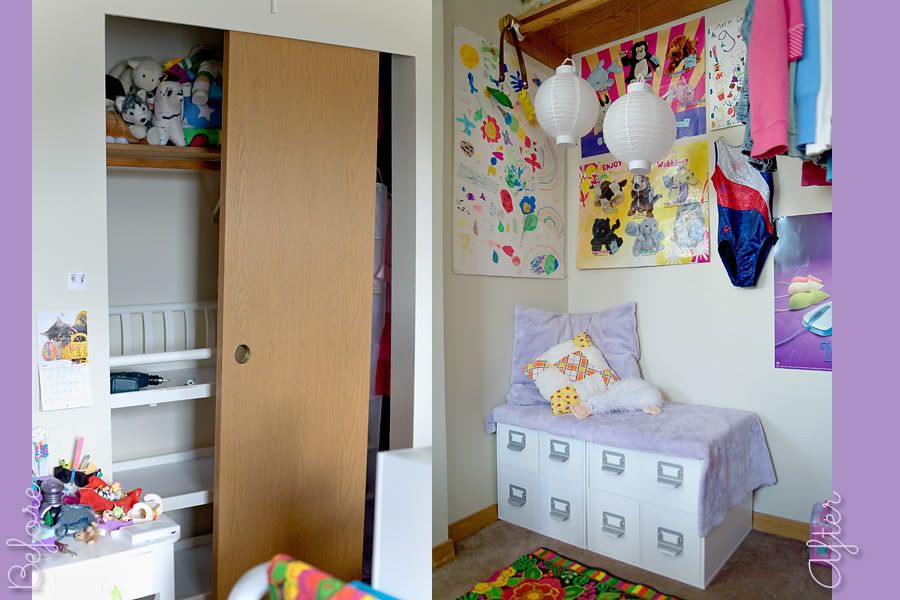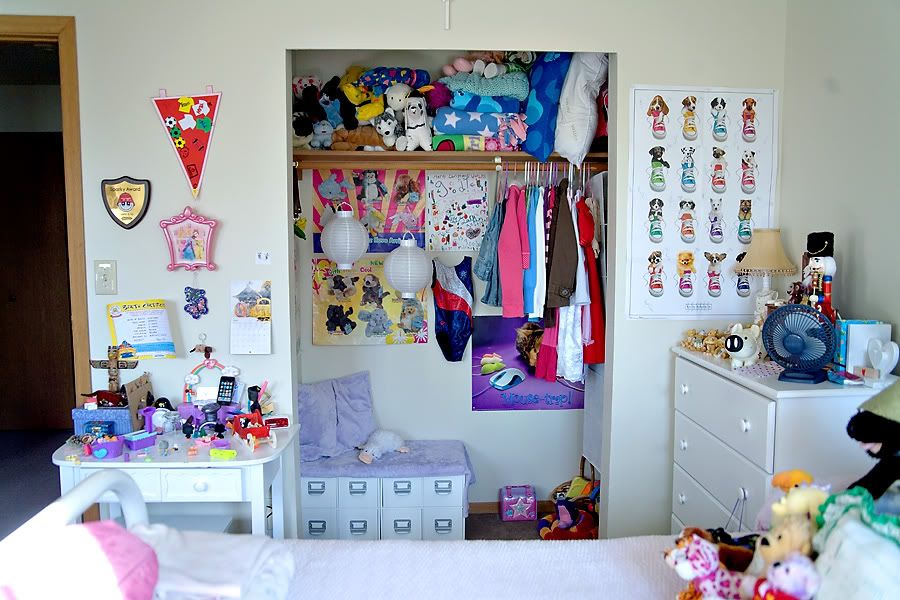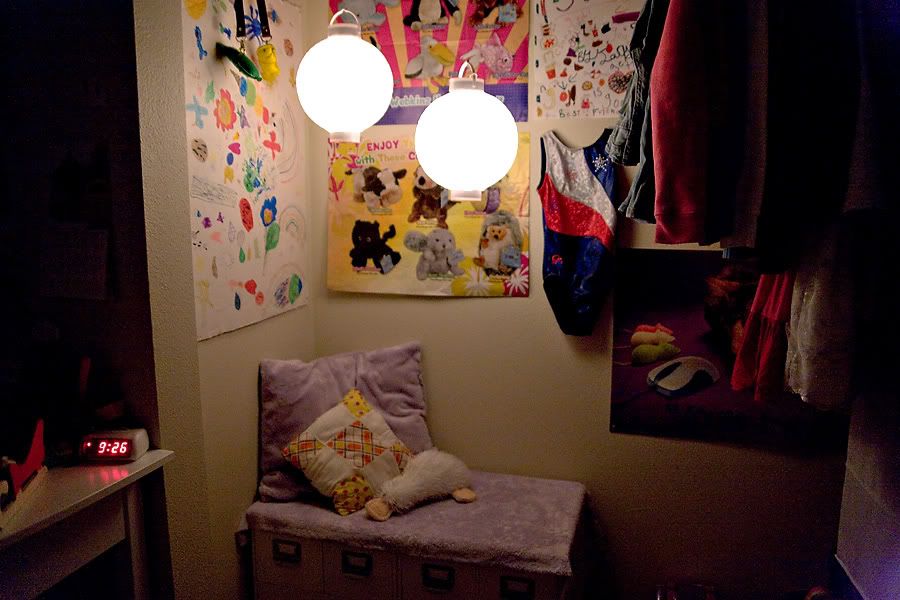 I moved the changing table into our bedroom. Convenient for those late night diaper changes.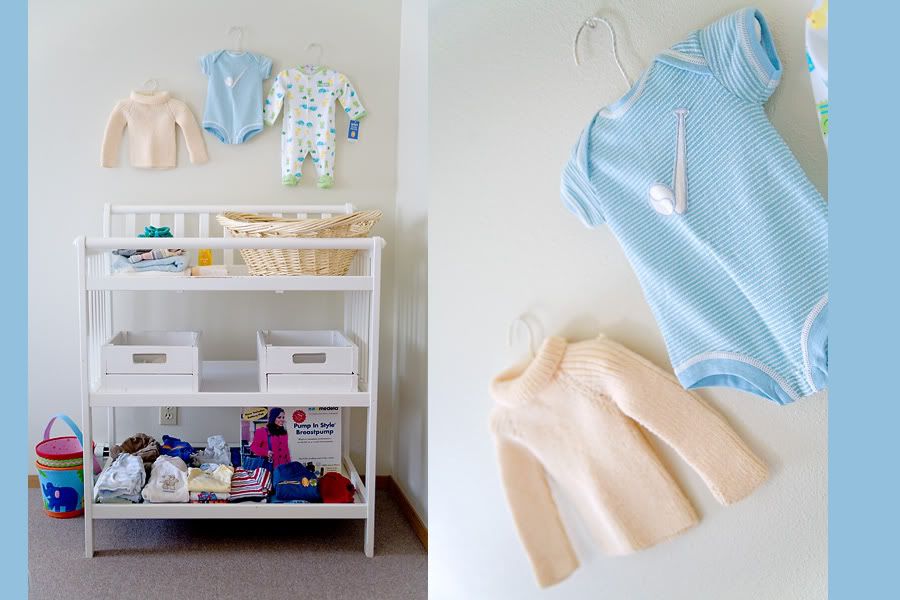 The beige sweater and blue baseball onesie were David's when he was a babe...and the new sleeper is the first item of clothing we purchased the day we found out we were expecting a baby boy. G. picked it out. He will most likely come home from the birthing center in that outfit.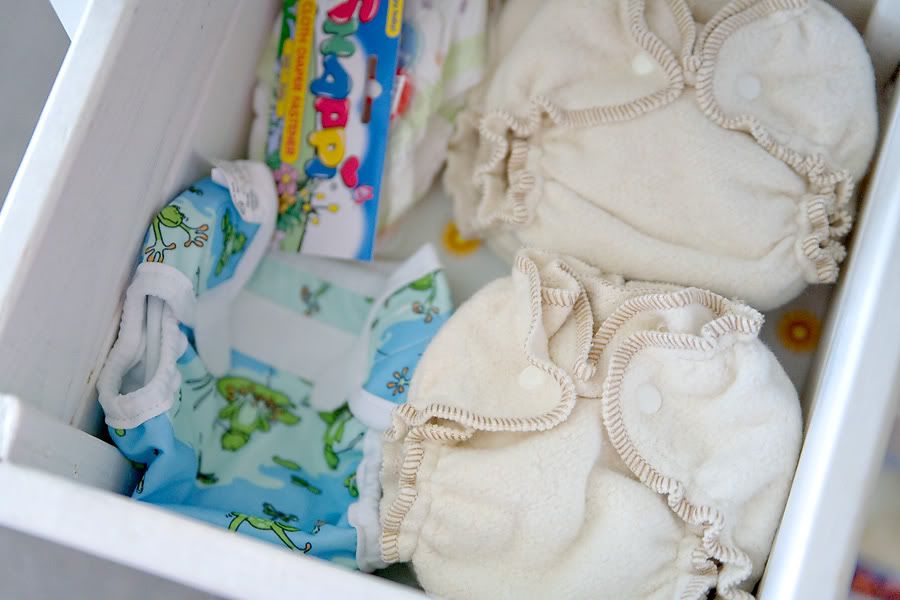 The first of the cloth diapers...more have been purchase and gifted to us since I took this picture.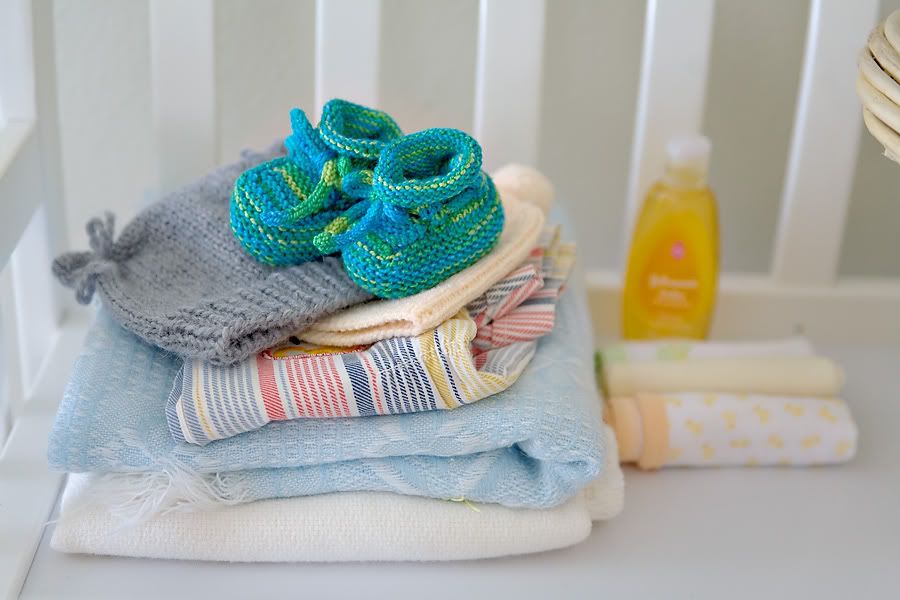 The two blankets on the bottom of this bundle were David's when he was a baby, as well as the little jumper that is folded and the beige hat to go with the beige sweater. I made the grey hat and booties on the very top of the pile. :)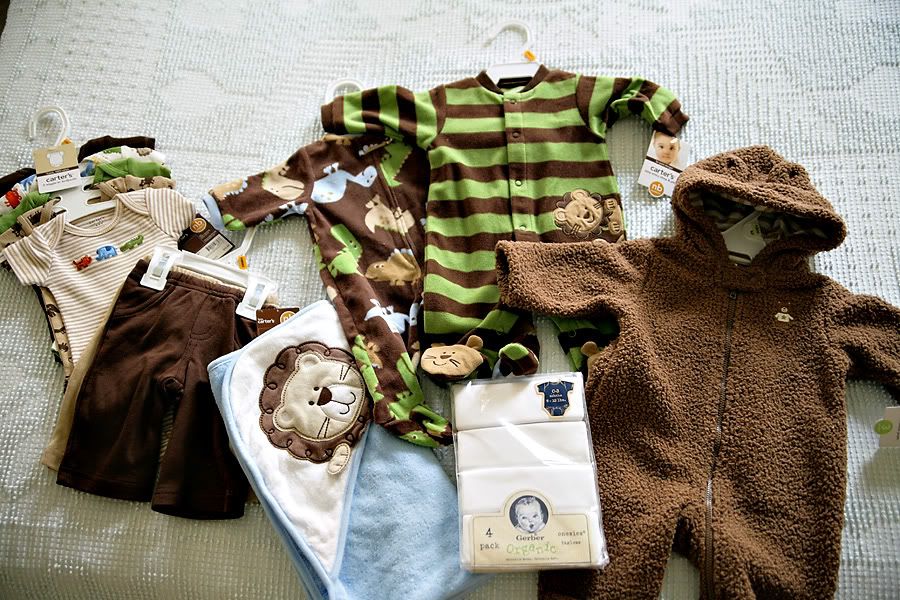 These are our most recent purchases for baby boy...David and G. went to Sears one day to look at tools, and came home with the adorable lion towel. The other items were total impulse buys...G. asked to go to the toy section of the store like she always does, and the only way to get to them was through the baby clothes...and they were on SALE. :)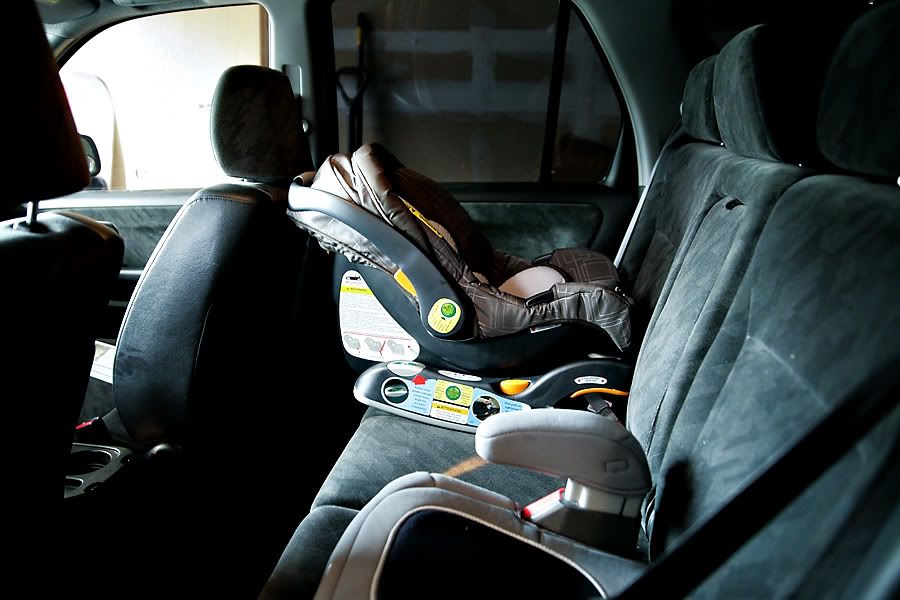 We got a car seat a week ago, and have been driving around with it in the backseat ever since. It's so exciting to see! :)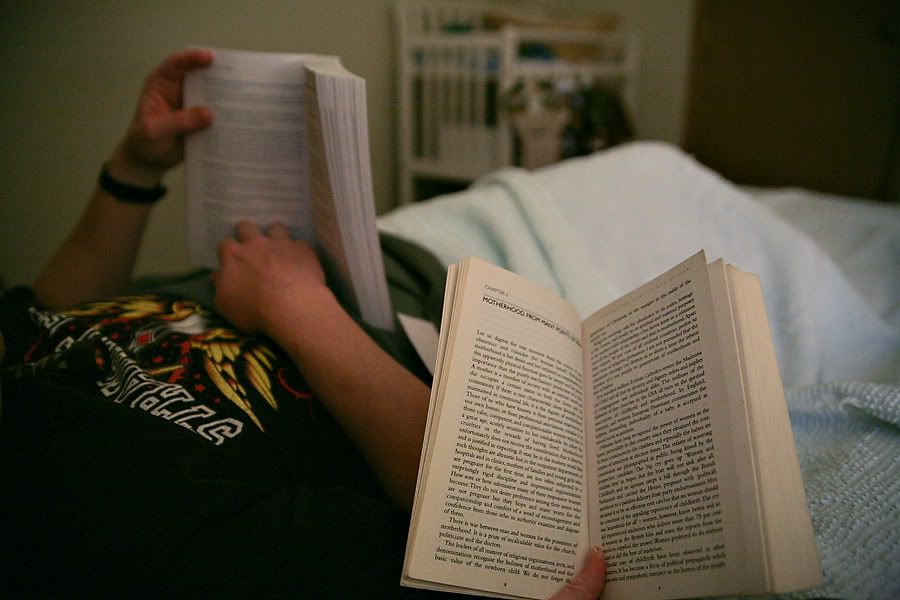 David and I like to read a bit before bed sometimes. Here we are both reading up on childbirth...Him:
The Birth Partner
Me:
Childbirth Without Fear
Still so much to do in the remaining 10 or so weeks...but it's nice to be nesting a little. :)