This poor ol' neglected blog...will I ever revive it?!
Today My Girl and I went wild Alaskan blueberry picking with friends. It was a great success!
We have over 2 lbs. of blueberries in the freezer now!
Wild Alaskan blueberries are much smaller than others, but pack a ton of flavor. 2 lbs. is a pretty fair amount of blueberries for one afternoon! I've heard they contain more antioxidants than other blueberries, but cannot verify that as fact. One thing I do know as fact is they are SUPER yummy!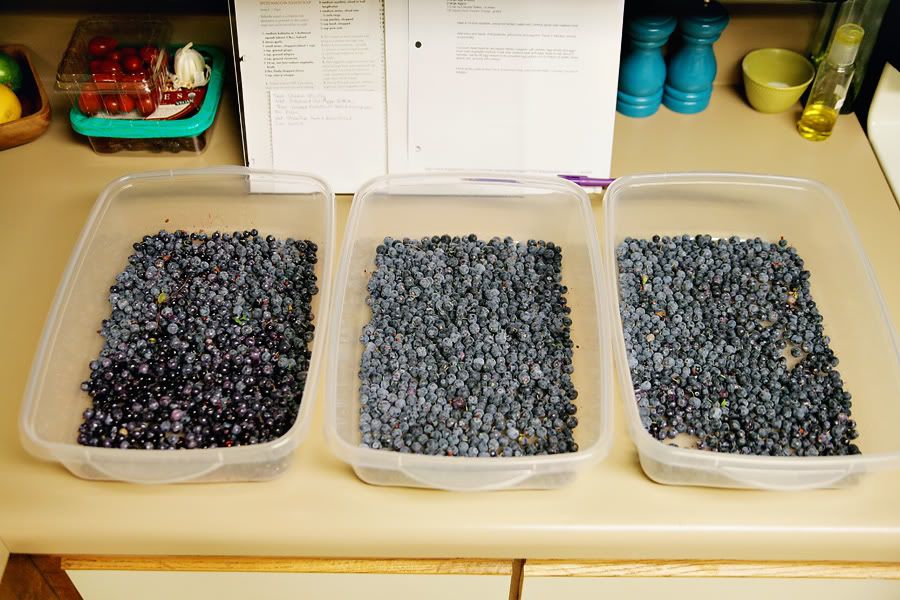 I got a nice little sunburn too! I haven't had a sunburn in so long! Ouch!
(I look quite tubby in this photo! phew! I need to sit up straight! 7 months pregnant and 20 pounds of extra weight is not ALWAYS flattering!!!)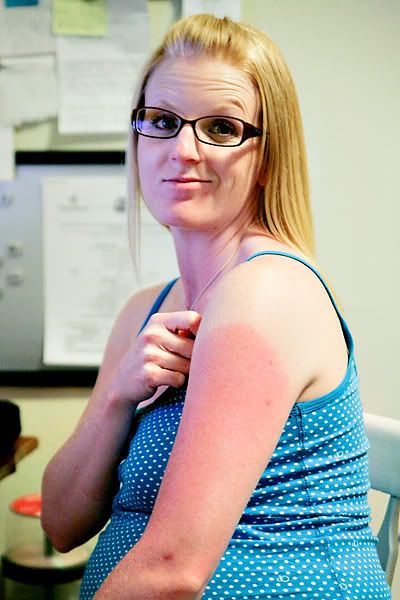 We plan to go picking at least two more times this year! I can't wait to share wild Alaskan blueberry pancakes with my Mom who IS COMING HERE IN 8 WEEKS!!!! We booked her tickets to come see us and help us out with baby boy when he comes! She is STAYING 6 WEEKS! Can you tell I am EXCITED! By the time she gets here, it will have been 2 years since I last saw her and got to hug her!!!
Here's a link to last year's berry picking adventure:
Last Year