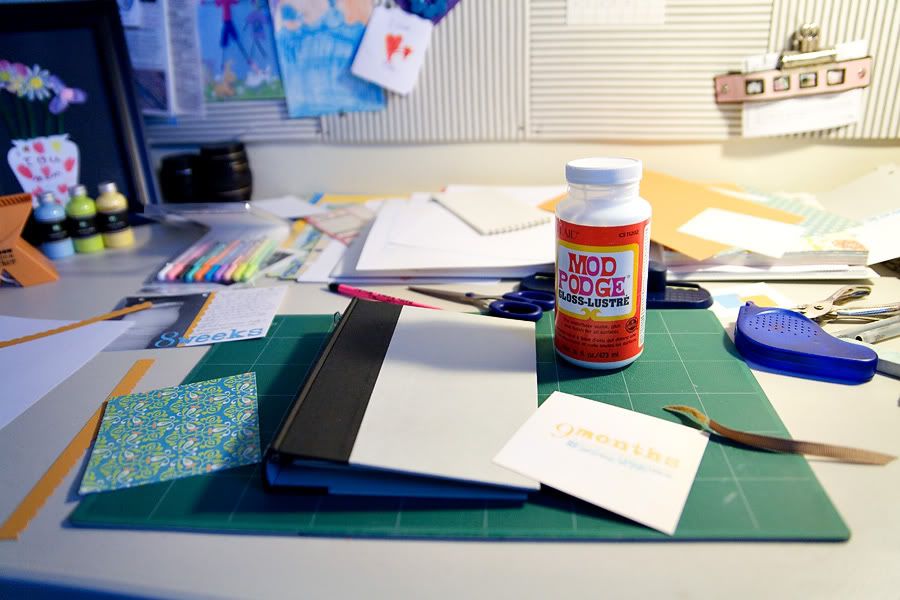 The photo above is the beginnings of a pregnancy journal I have been putting together recently. The original inspiration came from one of my favorite scrapbookers who just recently had a baby, and is creating a baby book of sorts for her daughter. You can see her project
*HERE*
Since we do not yet know the gender of our little one I went with colors suitable for either a boy or a girl. I have been looking for a pregnancy journal for a while, and none of them really appealed to me...so what could be better than a custom made journal?! I have a journal from my pregnancy with G. that I cherish. It's just a standard store-bought journal, but is just as special because of the journaling inside. I'm going to have so much fun filling this book!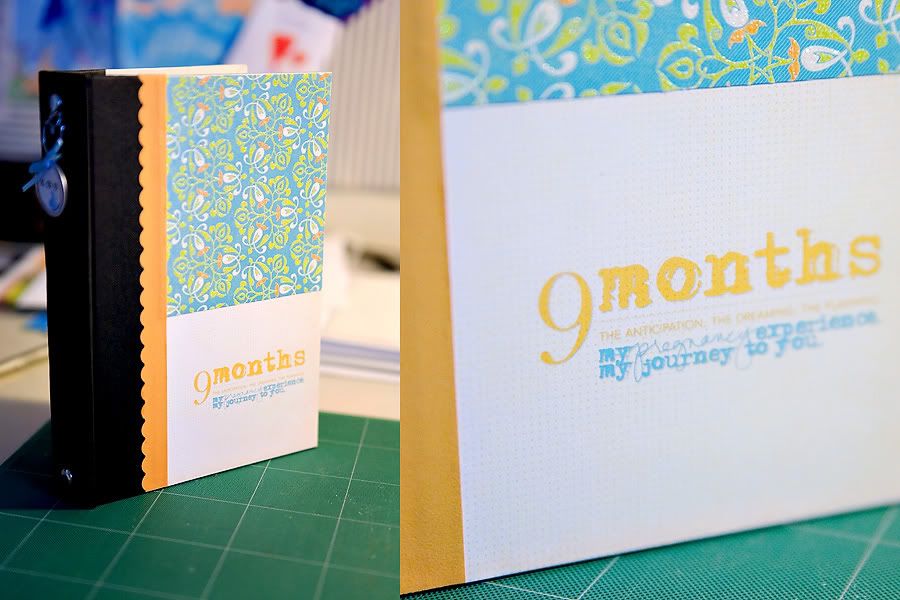 The cover says "9 Months-The Anticipation, The Dreaming, The Planning- My Pregnancy Experience, My Journey To You." These are all digital design elements from the above mentioned scrapbooker that you can purchase
*HERE*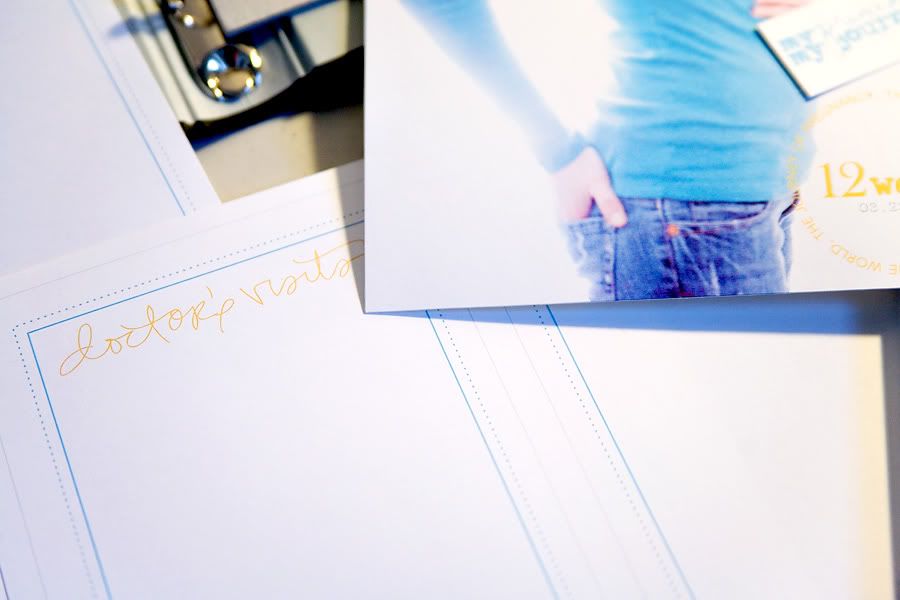 Some of the inside pages will document doctor visits, and personal reflections. Again these are made with digital elements that I purchased on the website linked above.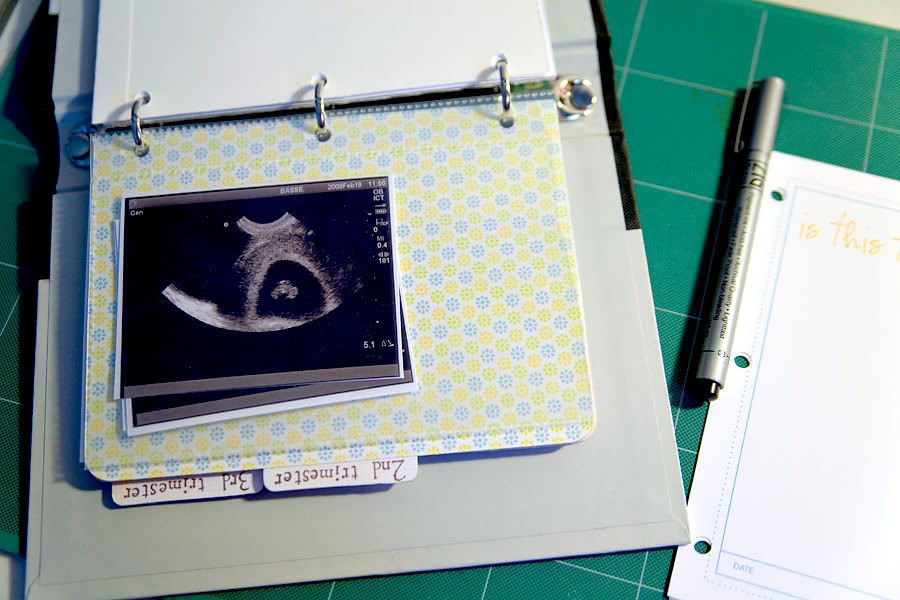 I made a tab for each trimester. I've created a couple mini scrapbook pages to go into the book as well.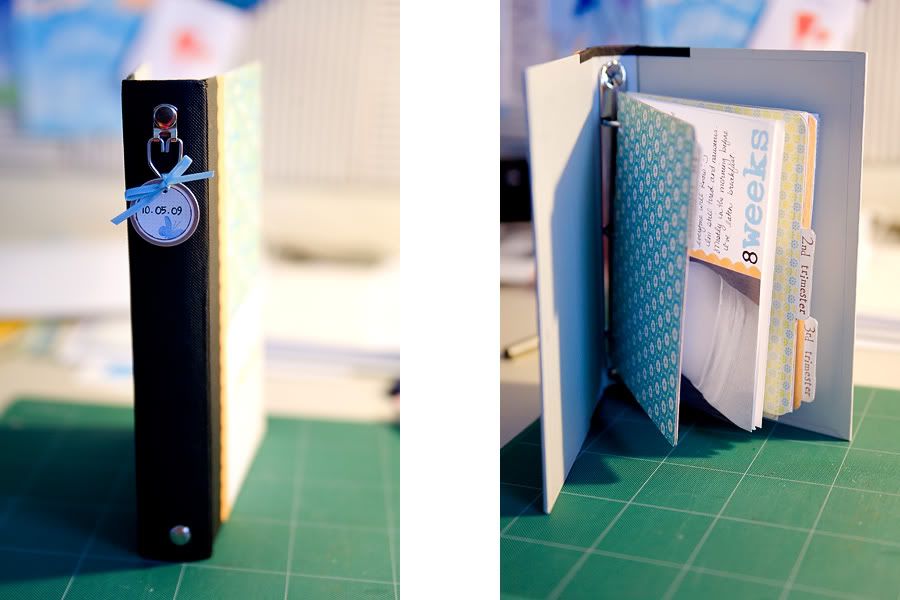 I like the little tag with the estimated due date. :)
I might just share some pages along the way...we'll see!