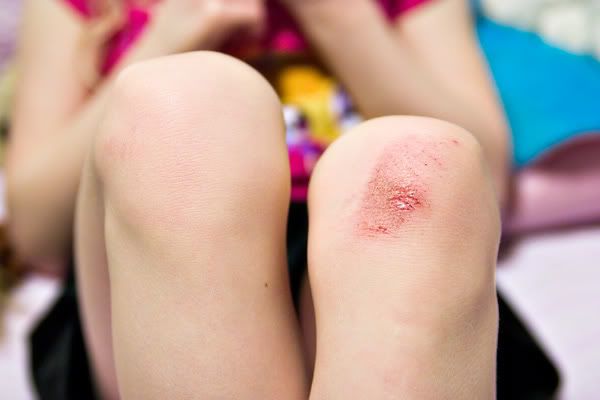 She took her first good spill without knee pads... :o( It could have been worse I guess. She was pretty distraught...while I was giving her a bath and trying to wash all the dirt out of the wound, she was crying and saying "I don't want to ride my bike anymore!" I assured her that she didn't have to ride it anymore that day, but that she shouldn't give it up completely. She answered "Maybe I'll ride it again in a couple days...just not today." She has not been back on it yet...but only because we haven't been outside to ride this week. It's a beautiful day today...I think I'll take her out. With knee pads this time...
Oh, and here are the rest of the photos from the other night...These just tug at my heart...not sure exactly why...It all started with some playful wrestling on the bed between David and I while Gwyneth was brushing her teeth not 6 feet away, she had to get in on the fun...They were both on top of me trying to tickle me...and then they got silly...I wanted to capture them from my perspective...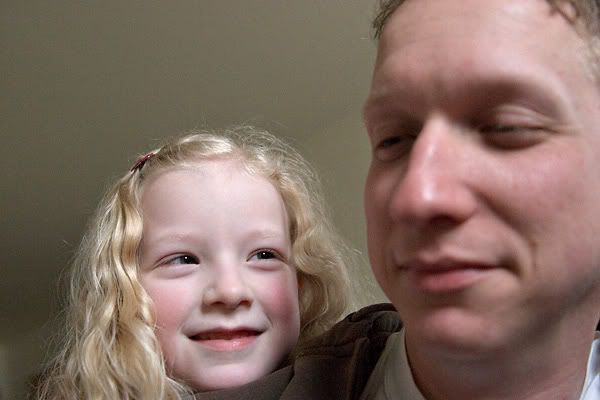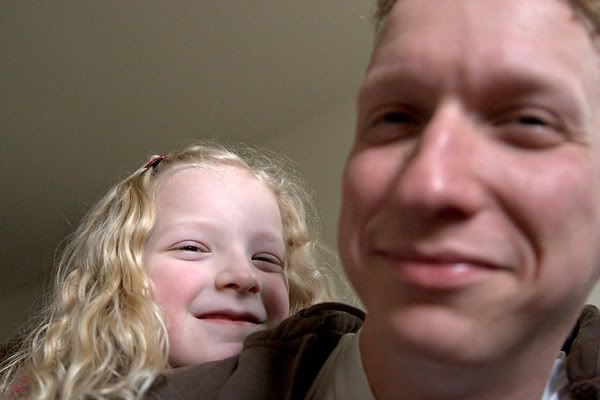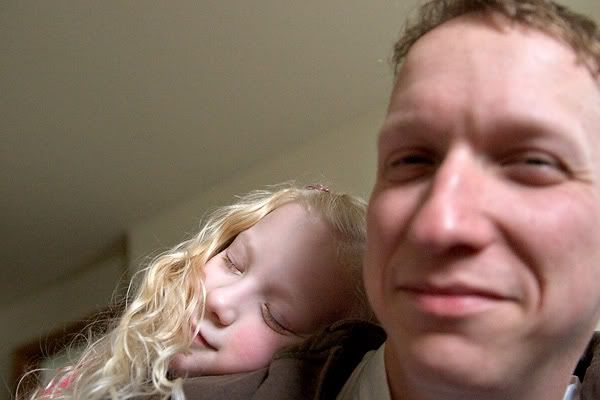 Oh, a little tid-bit of info...these were taken at 9:15PM with natural window light @ 3200 ISO...ah...the land of the midnight sun! We've already put up the blackout shades!