We bought an espresso machine! Oh, my goodness... I'm in heaven! Especially now that I have gotten the hang of producing a properly pulled espresso, and perfectly foamed milk!
Ahhh....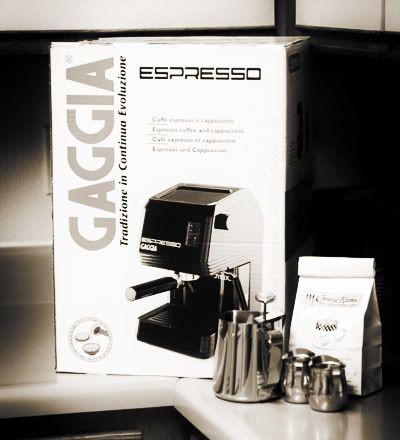 I had gotten to a point where I was buying lattes from the local coffee shops around 4-5 times a week! At $2 a pop, not including the tip, I knew I had to either abandon my love of coffee, or...
BUY AN ESPRESSO MACHINE! hee hee :o)
These
bowls are now on my birthday wish list...
I found
these
videos to be particularly helpful when starting out...there are a lot more on there too...some good, some not so good. :o)