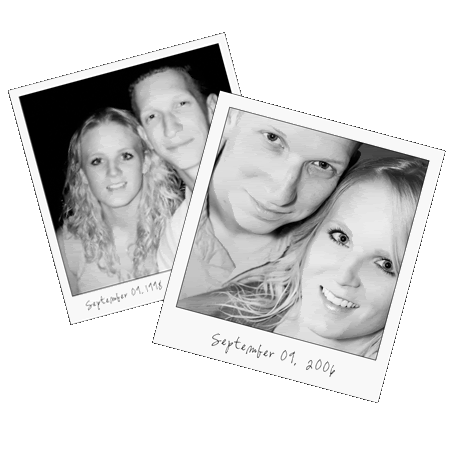 Then:
-We were both at least 10 pounds lighter. (Some of us more than 10 :o)
-We were blissfully ignorant of what it really meant to be committed to someone.
-We had no idea what "in good and bad times" would really mean for us!
-We could never have fathomed the amazing daughter God would give us!
-We never in a million years thought we would be moving to Alaska for possibly the most interesting next three years of our lives.
Thoughts Now:
8 years ago today, I was a ball of nerves. I was about to marry my fiance of 2 years. He was 20 and I was 18. We were SO young, much younger than we felt we were. We were ready to get married. I think of it now at age 26, and with a daughter of my own, and marvel at how crazy it would seem to everyone else! 20 and 18 years old. Just kids! So naive and inexperienced in life. David and I literally "grew" up in adulthood together. And has it been an experience! But never once have I (and I believe him) thought it was a mistake! We have the most blessed life. God and our family and friends have carried us through the last 8 years. I am happier than I could imagine, and ready for the next 8 years! We've been blessed with health, happiness, and the most incredible daughter we could have ever hoped for!