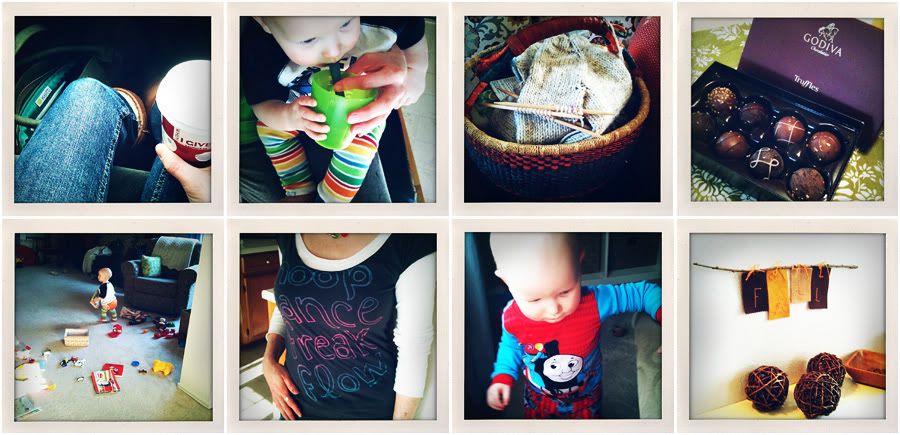 1.
3-in-1:
peppermint mocha
,
ketti camera bag
,
my UGGs
2.
sharing a
green smoothie
with my littlest love. It was his first and he LOVED it! :)
3.
knitting...I have been knitting *read: neglecting*
this sweater
for over a year now and have a goal of wearing it this weekend!
4.
today my love brought home chocolates just for me! :)
5.
the mess that is daily living...loving every minute of him being little and "messy"
6.
I am in love with
this shirt
again thanks to
this video tutorial
on how to make a fitted t-shirt. It was previously too big and now it fits perfectly! YAY!
7.
I am usually VERY resistant to licensed character toys and such, but Baby Boy looks too cute in his Thomas the Tank Engine pajamas!
8.
My Girl and I made this Fall decoration (?) a few weeks ago. Inspired by
this post
.