Thursdays fast became one of my favorite days of Summer.
Thursday was our vegetable farm share pick-up day...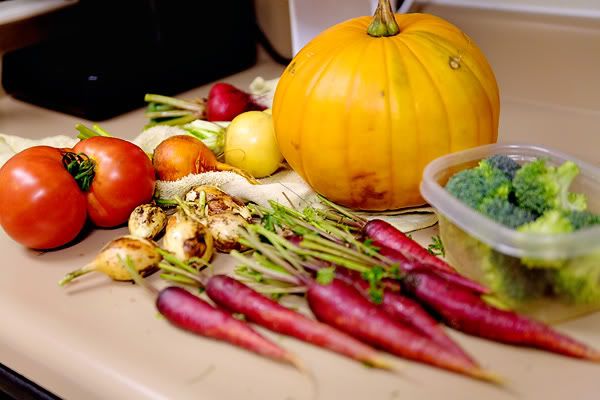 And the location we pick up at is near many yummy things...
Since pick-up is between 5-6 PM, it was always right around dinner time...
PERFECT! Because my favorite little pita shack is open that day! ONLY in the Summer though! This place prepares and serves their food in the most traditional style possible. It's the best Middle Eastern falafel I have ever had! The menu is small which enables them to prepare only "perfect" dishes! They even shipped the "perfect" pita oven from the Middle East to here, just to make those perfect pockets of yumminess! They even have Baklava! Mmmm...My favorite place ever! It closes for the season this weekend! :( BUT I bought two packages of pita bread to put in my freezer, and am contimplating getting two more today! :)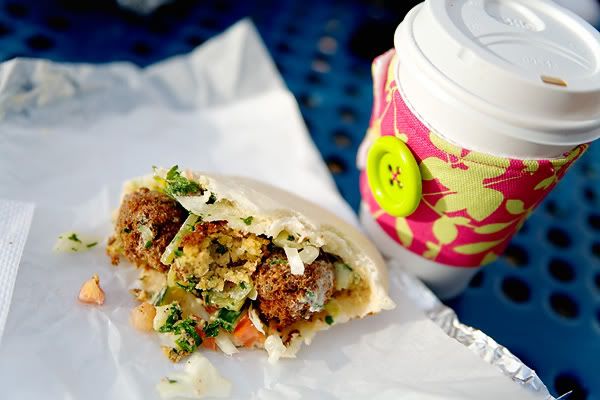 And since my favorite coffee shop is on the way as well...we might as well stop in there too! :)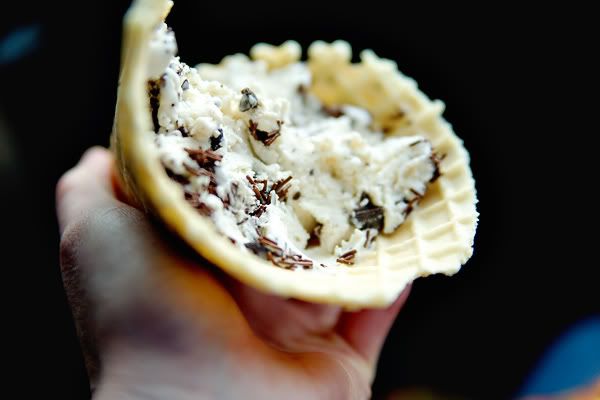 Then across the street from our vegetable pick-up is the most popular ice cream place in town, also only open during the Summer... Mmmm...Chocolate Chip ice cream with chocolate sprinkles in a fresh waffle cone...G. and I shared this one. David's favorite flavor was Rum Raisin.
It became a tradition to eat our pitas at the ice cream place (G. brought a packed lunch since she hadn't developed a liking for pitas just yet...) and after we finished our delicious ice cream we would take G. to play at the park adjacent to the ice cream shop.
Much to G.'s dissapointment, the park was under construction the last night of our veggie pick-up/pita tradition! :(
This is one of the many things we will miss when we have to move away from here...
And for those curious...we STILL do not have word where we are moving to yet. We're down to approx. 90 days now, and hope they will let us know soon!