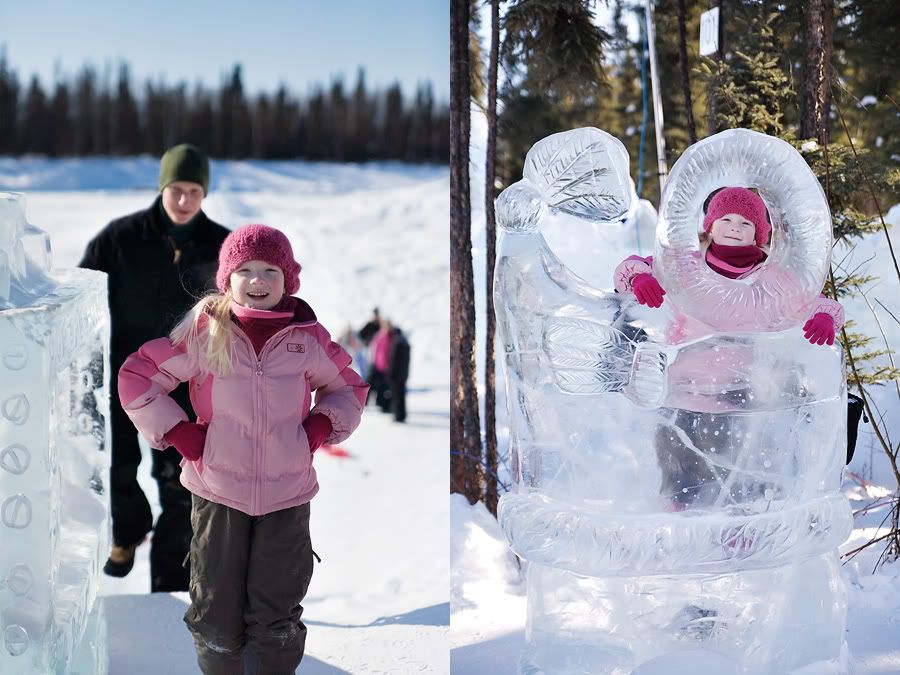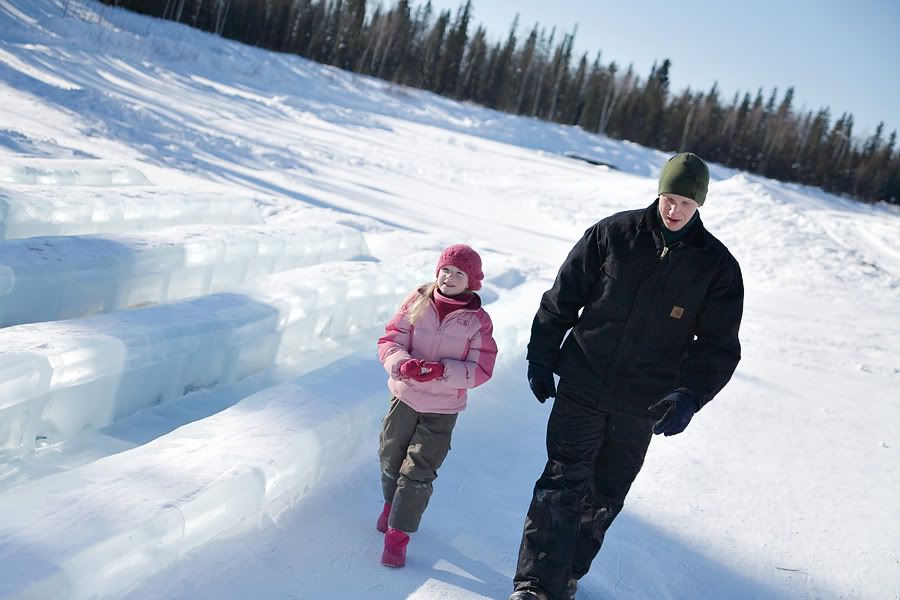 Our favorite part of the park :) I wore my snow pants for the first time this year for this purpose. Snow pants enable you to slide super fast! I went down with G. more than David did! At the end of the day we borrowed one of the sleds provided by the park. OH BOY! We flew down those slides then! It was a blast!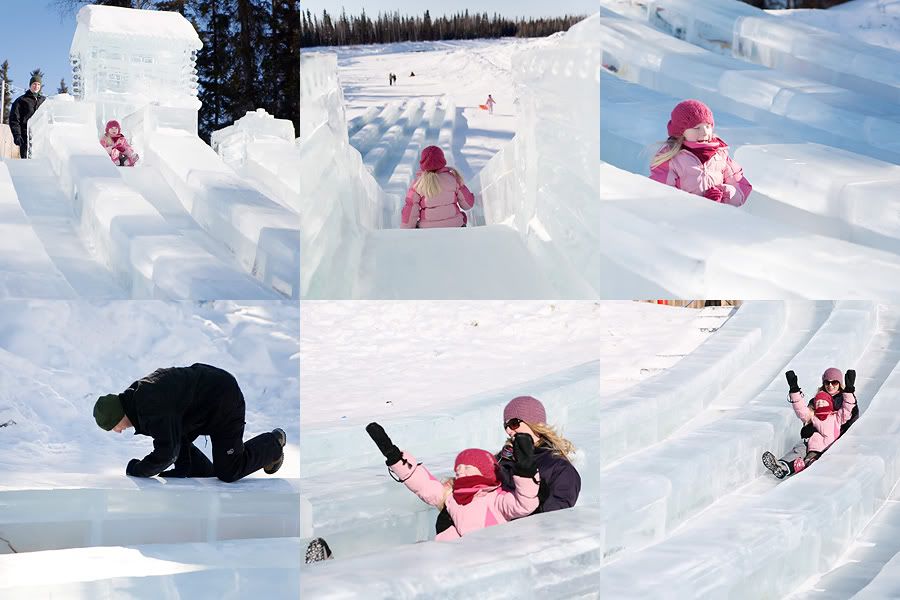 G. wanted a picture of me in front of the camera ice carving. I persuaded her to get in the picture with me.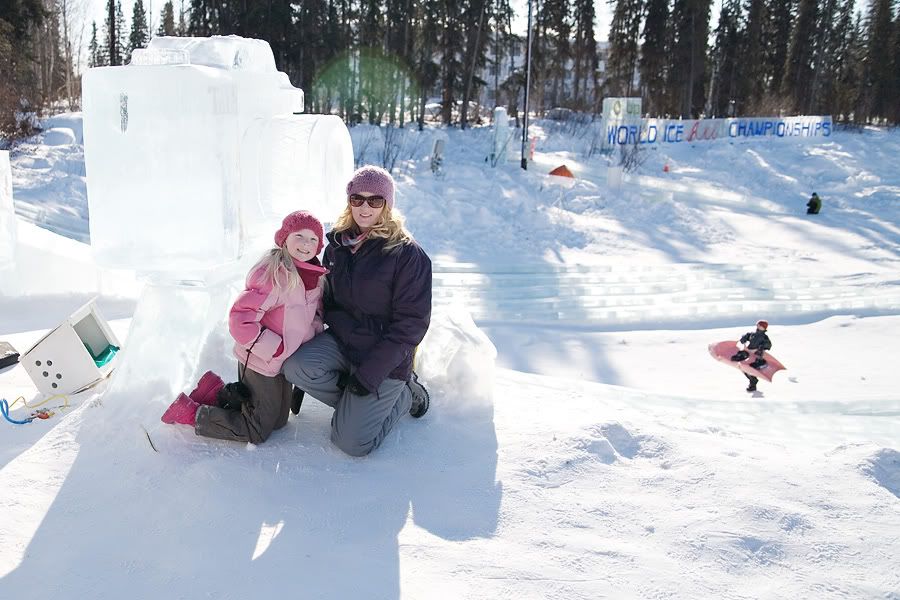 G. driving the Ski-Doo. Ahhh!!!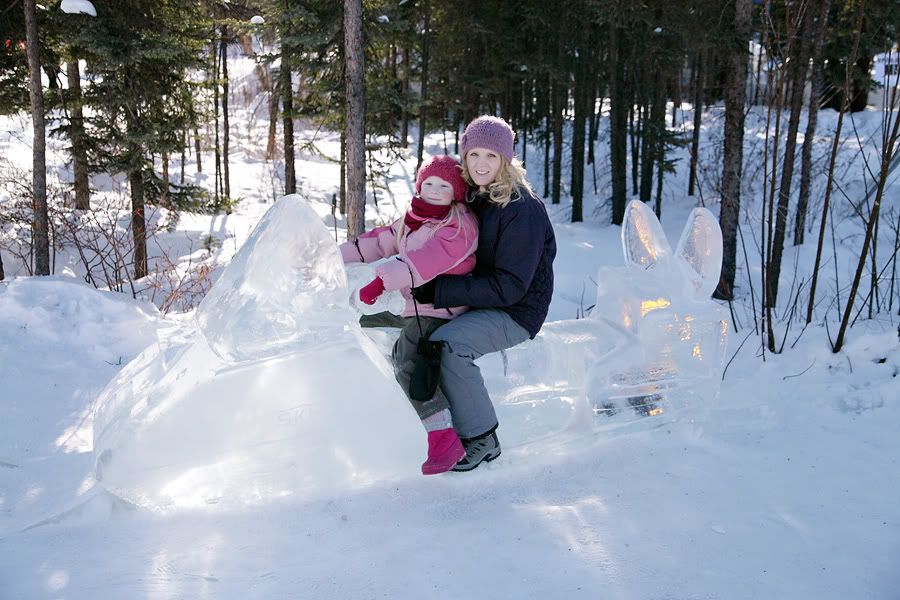 I did take pictures of the ice sculptures this year, but the pictures never do them justice.