This first installment from our guest blogger includes one of her favorite recipes to make...Fruit Salad.

A chef hat, apron, and a cute smile wouldn't hurt the recipe either! :)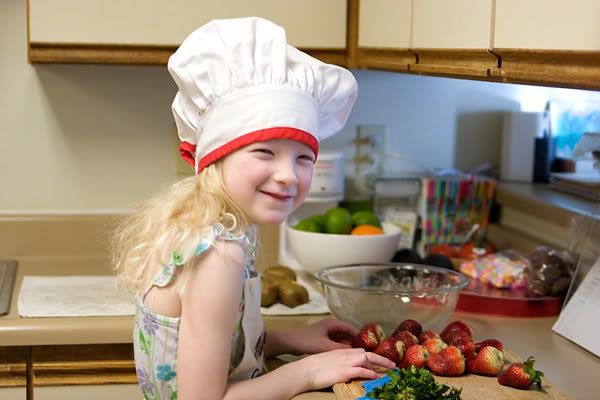 It is important to wash all the fruit you will be using, very well.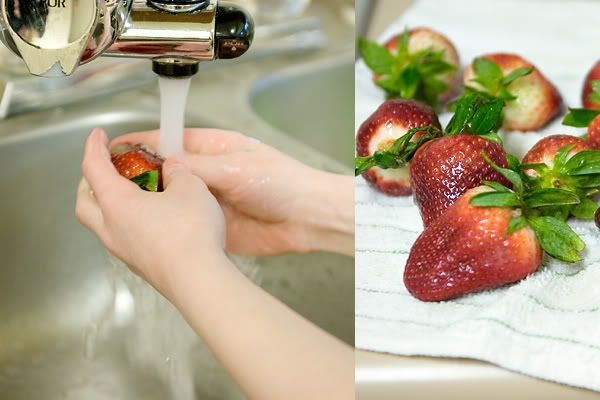 If you are a kid like our guest blogger, a dull knife will do just fine to cut some of the fruit.
Ask an adult to help you with fruits that will require a sharp knife to cut, such as apples, pears and oranges.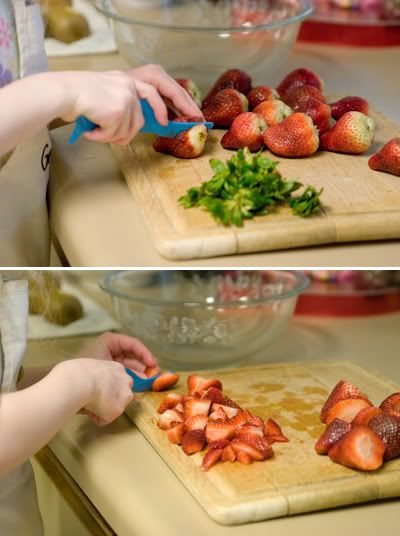 Our guest blogger likes to include a can of Dole pineapple + it's juice to make it extra juicy!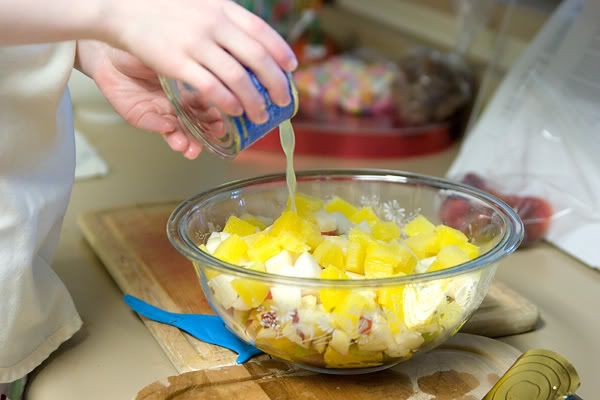 And onto the SECRET INGREDIENT....
The juice of half a lemon!
Roll it and squeeze it!
It helps to keep the fruit from browning, and adds a little zing!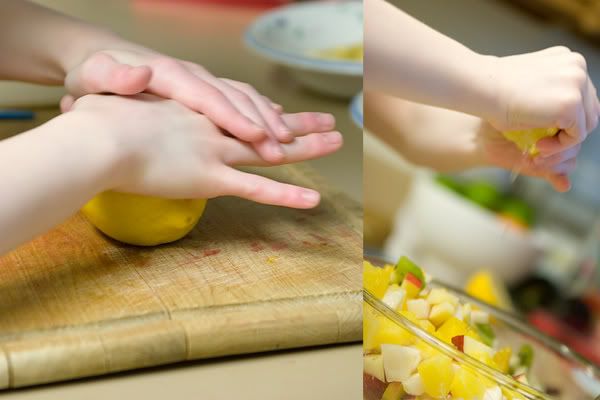 To serve, cut half a banana and add to each individual serving bowl.
Our guest blogger likes to serve it this way so the banana is not mixed with all the other fruit and become a yucky brown color.




Laddle mixed fruit over bananas...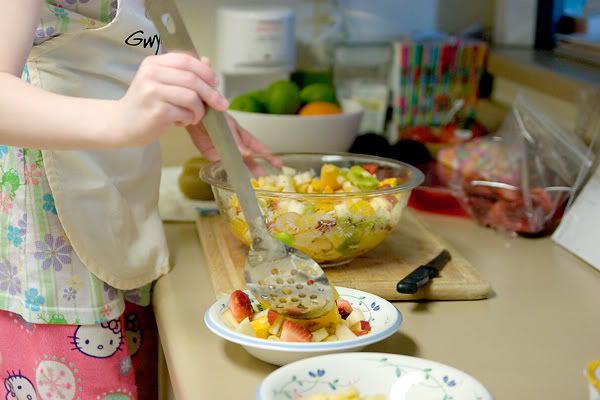 Admire your dish proudly!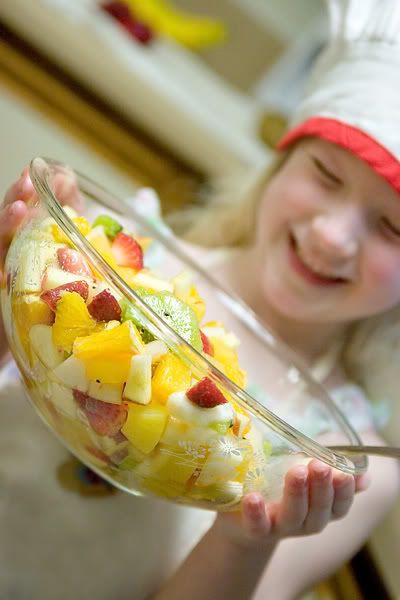 And enjoy with a good book and good company!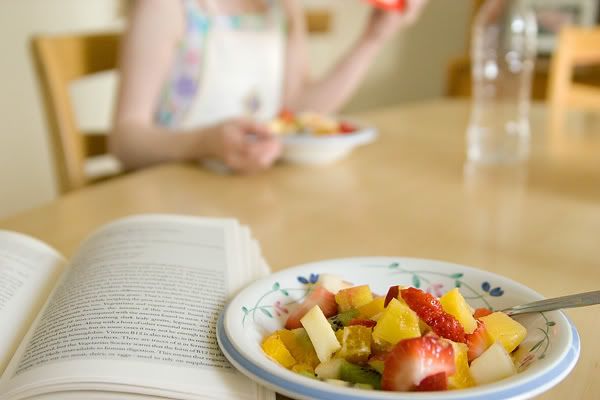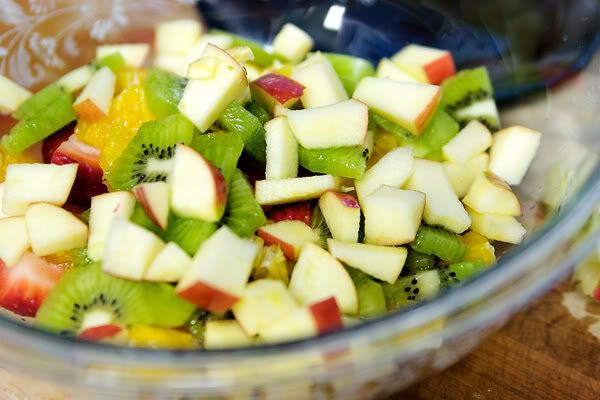 ***Other ways to serve fruit salad would be to drizzle with a little light agave nectar, or pour a serving of yogurt on top.
YUM!***