So I have been told by my sister Rachel, that if she has to look at pictures of the Dr. Pepper museum one more time, she is going to scream...
She was desperate for new pictures...I understand the frustration...I love it when she posts new stuff on
her
blog, and am sad when I visit and there is nothing new!
I reminded her that November in AK is pretty dark and dreary, and I have not been really motivated to photograph anything of interest! She insisted I post something, so here are a few from the last few weeks:
G. LOVES to set up the table for dinner. She has done this twice this month already! When she sets the table it is complete with plastic play dishes, utensils, and cups. This particular time she made place cards and a menu and even a centerpiece! (We saved the place cards and menu in her play dishes tub for next time, so she doesn't have to make new ones every time.)
Typically after she sets the table just-so, she rushes to the bathroom and smooths her hair with a little water, and puts in a nice hair bow, then she changes into a skirt, because she wants "
to be fancy
." It is quite cute how much effort she puts forth to make a nice meal for us.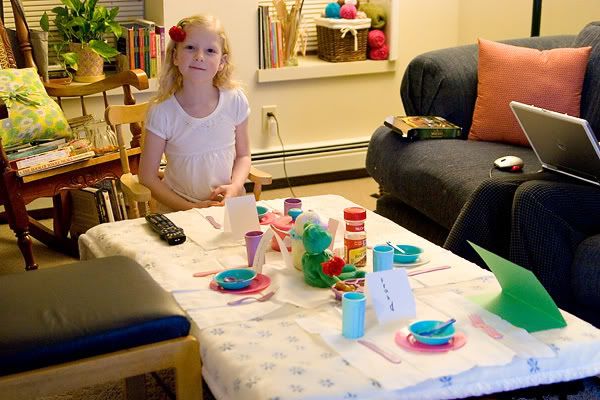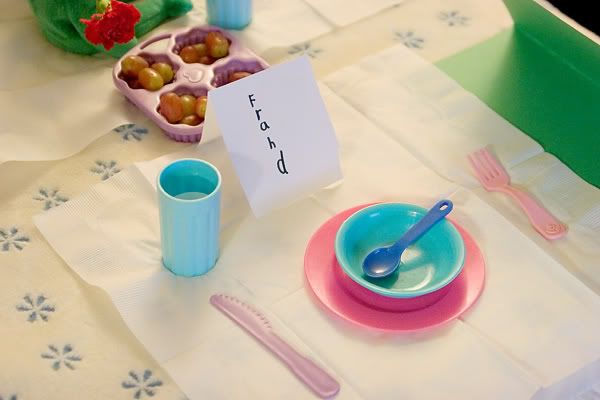 This place is set for a friend.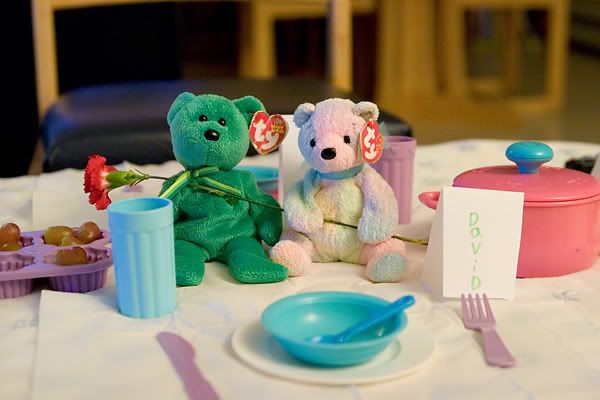 The lovely centerpiece. The carnation was from Daddy. He came home with a bouquet for me and one single carnation for G.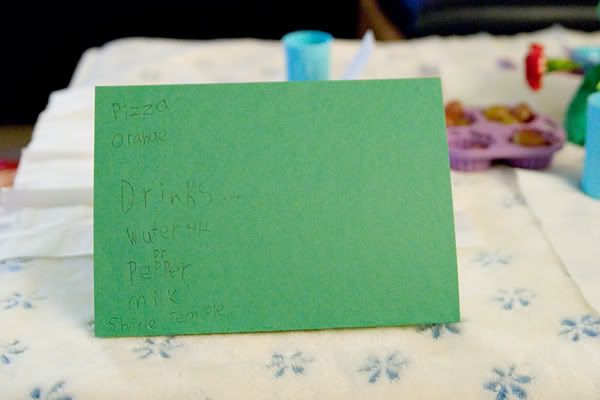 On the menu: Pizza, orange, Drinks...water x5, Dr. Pepper, milk, Shirley Temple (G.'s new favorite drink for Mommy to mix up for her!)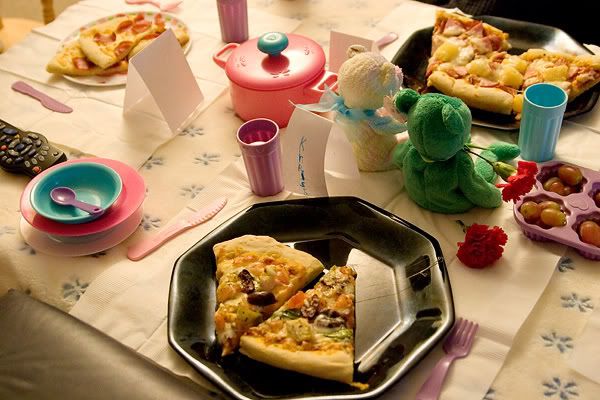 A lovely evening indeed...