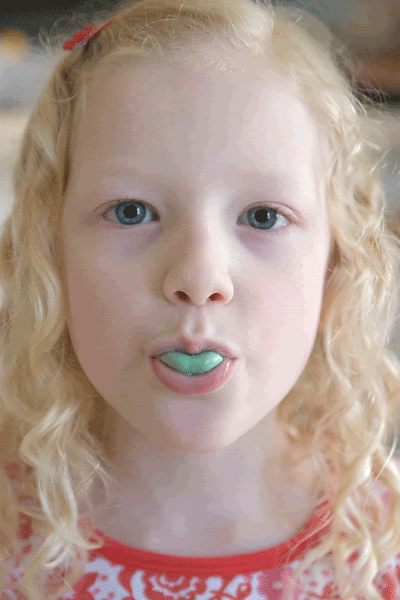 Our little one learned to whistle quite a while ago and has been serenading us ever since.
For the longest time she has wanted to learn the next all-important skill of blowing bubbles.
This girl LOVES gum! It's probably a bad habit, but she loves it anyway...
Above is a cool animated gif I put together of her blowing bubbles just days after her first successful attempt.
What kind of gum did she learn with?...why
Big League Chew
of course!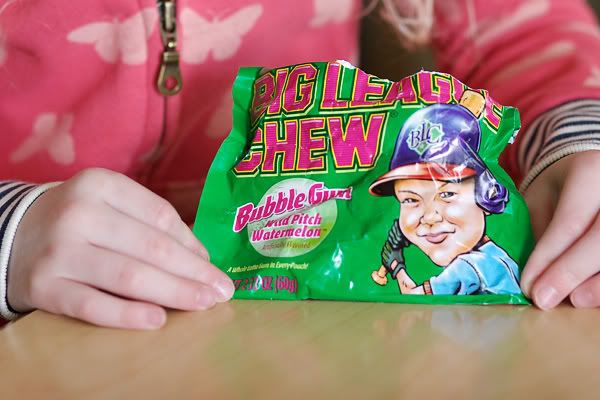 We found this gum at the comic shop the last time we stopped in and I thought, "Every child should experience Big League Chew at some point in their life!" so I bought a pack for our girl. I tried a few strands of it and had to spit it out after a couple minutes it was so sweet! ugh! But she loves it and has since asked if we could go back to the comic shop to buy more!
I have put this girl to bed many a night since with leftover specks of gum on her lips... :o)